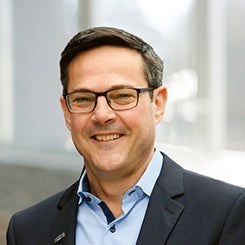 Daniel Lutz
CEO ORIOR Group
CEO ORIOR Group
Daniel Lutz graduated from the Executive Development course at IMD Lausanne and has a Bachelor of Business Administration degree from the St. Gallen University of Applied Sciences. From 1992 to 2001 he worked for Nestlé Switzerland in various sales and marketing roles. Between 2002 and 2004 he was Marketing Manager at Nestlé for the development and strategic implementation of the ice cream market in Malaysia and Singapore. From 2004 to 2006 he did the same job for Nestlé in Mexico. In 2006 he was appointed as Marketing Director Nestlé Ice Cream Switzerland and one year later, in 2007, took charge of Nestlé Frisco Findus in Rorschach as Division Executive Manager. In 2011 Daniel Lutz moved to Nestlé China Ltd., where he was responsible for ice cream and frozen foods for two years. He then became Managing Director with overall responsibility for Nestlé Food & Beverage Greater China Region. In October 2014 the Board of Directors of ORIOR AG appointed him as CEO; he took over operational management of the Group in February 2015.
Other activities and functions:
none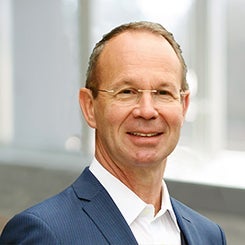 Andreas Lindner
CFO ORIOR Group
CFO ORIOR Group
Andreas Lindner holds a degree in economics from the University of Basel (lic. rer. pol.). He began his professional career in 1994 at F. Hoffmann-La Roche AG in Basel, working as a Controller for the company's Latin American pharma operations. From 1996 to 1998 he was Head of the Controlling department and assistant to the Financial Director of Roche Argentina Ltd. in Buenos Aires. Afterwards he was appointed Director of Finance and Administration at Roche International Ltd. in Montevideo. Andreas returned to Switzerland in 2001 to serve as CFO of the Fine Foods Division of  Mövenpick Foods International Ltd. in Cham. From 2003 to 2005 he was CFO of Burger Söhne Group in Eich and from 2006 to 2007 CFO of AO Foundation, a subsidiary of Synthes AG, in Davos and Chur. In 2008 he joined Ricola Management AG, where he served as CFO of Ricola Group for more than 10 years, and as Deputy CEO from 2014 on. In March 2019, the Board of Directors of ORIOR AG appointed Andreas Lindner as ORIOR Group's new CFO and a member of the Executive Committee. He assumed his new role at ORIOR at the end of October 2019.
Other activities and functions:
Andreas Lindner is a member of the Board of Directors of the Felix Platter Hospital in Basel and chairs its Audit Committee and he is also a member of Patria Cooperative in Basel.
Filip De Spiegeleire
Head ORIOR Europe and Head Culinor Food Group
Head ORIOR Europe and Head Culinor Food Group
Filip de Spiegeleire holds an MBA from the Drucker School of Management of Claremont Graduate University in Los Angeles (USA). He joined Amando NV, his family company specialising in fine meats in 1987 and managed the company as its CEO from 1992 to 2000. In 1989 Filip de Spiegeleire established its own company Culinor, a company that specialises in premium fresh convenience food, and, as a result of the increased focus on the growing market of fresh convenience food, Amando was sold in 2000. Under the leadership of its founder and CEO Filip De Spiegeleire, Culinor developed into a successful food group that is well-known in the Benelux. In August 2016 Culinor Food Group became an autonomous competence centre of ORIOR. Filip De Spiegeleire continues to lead Culinor Food Group and was named Head ORIOR Europe as well as appointed to the Management Board of ORIOR AG.
Other activities and functions:
Filip De Spiegeleire is the managing director of Espejo BV and a member of the Board of Directors of Patisserie Alsacienne Bloch NV.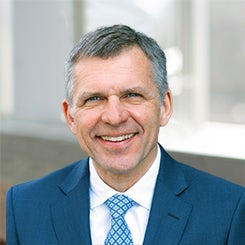 Max Dreussi
Head segment Convenience and Head Fredag
Head segment Convenience and Head Fredag
Max Dreussi earned a dual Master of Business Administration (MBA) from the University of Bern and the University of Rochester/Simon Business School (NY) and then continued his education after graduating, consolidating and expanding his leadership skills by completing the Programme for Executive Development (PED) at IMD in Lausanne, for example. He began his professional career as assistant to the managing director at Hosta, a chocolate and confectionery manufacturer in Neuhausen. In 1995, Mr Dreussi joined Frisco-Findus, where he held various positions in marketing and sales for almost ten years before being sent by Nestlé to Brussels, where he was responsible for various Europe-wide launches in different countries while working for Nestlé Frozen Food Europe. He then took on the role of Sales and Marketing Manager for Retail and Out-of-Home for Mövenpick Premium Ice Cream before leading the Nestlé Food Service Division in Rorschach for around four years, after which he was promoted to Country Business Executive Manager for Nestlé Professional Switzerland, Austria and Slovenia, based in both Rorschach and Vienna. In 2014, Mr Dreussi assumed overall responsibility as managing director for the frozen baked goods producer Kern & Sammet AG in Wädenswil. Since April 2017, he has served as CEO of ORIOR's Fredag competence centre and, as part of this role, has been a member of the ORIOR Group's Extended Executive Committee since January 2019. In August 2021, the Board of Directors of ORIOR AG appointed Mr Dreussi as CEO of the entire Convenience segment, which comprises the Fredag, Le Patron, Pastinella and Biotta business units, and made him a member of the Executive Committee.
Other activities and functions:
none